Friends of Inkberrow Primary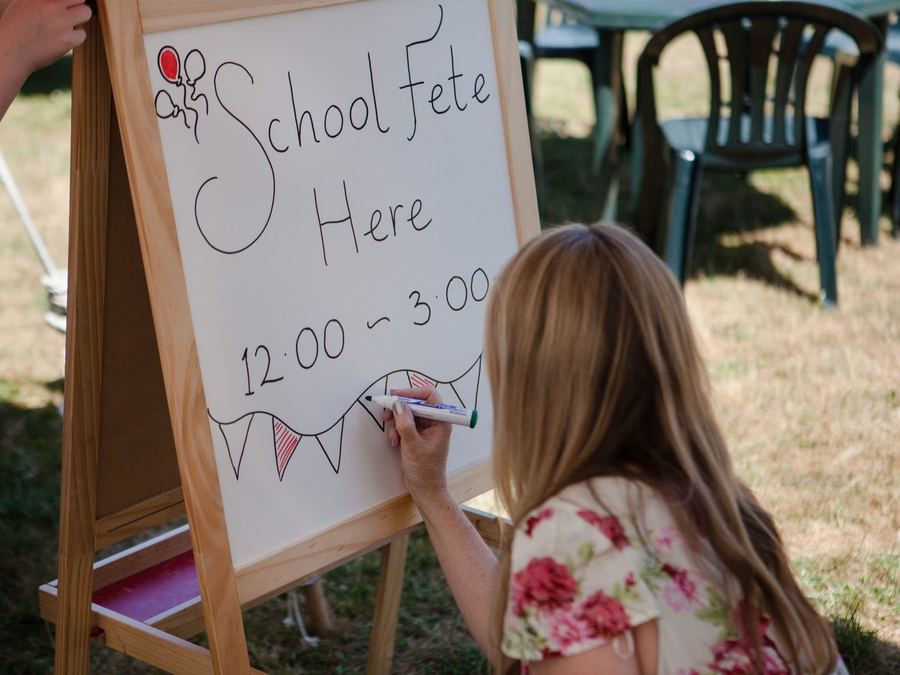 FRIENDS OF INKBERROW PRIMARY
The Friends of Inkberrow Primary (FOIP) group is the school's Parent Teacher Association (PTA). By having a friends association we hope that this means that all those that wish to support the school whether they are parents, grandparents, members of the wider community as well as all staff members feel welcome and ready to help us.
Our main aim is to organise events for the children of the school and their parents/carers and to have fun, but in these times of ever-increasing cutbacks, our fundraising function is becoming more and more important too. Our recent fundraising has meant that the school has been able to buy a one-mile running track, garden furniture, laptops, maths resources, items for lunchtime play activities and books.
We have a team of parents that form the FOIp committee with meetings taking place at school, at each other's houses during the day and sometimes in a local pub in the evening. It is a good way for parents to make new friends and meet the parents of their children's friends. We also now have the obligatory WhatsApp group so everyone feels connected whether or not they attended the latest meeting. If you would like to become involved but cannot attend the meetings, please speak to one of us in the playground or contact us using the email adddress below.
The current members of the Committee with specific roles are:
Chair: Karen Uppal
Joint Vice Chairs: Kelly Prosser & Debbie Besent
Treasurer: Luci Overington
Joint Secretaries: Louise Watts & Claire Casey
However, you can help and support us without being a member of the committee. We have a regular slot in the school's weekly newsletter (you can find copies of these under the Newsletter pencil on the website), which will keep you up to date with our latest activities, and there will be requests over the course of the year for stuff like donations for tombola prizes and for extra help at events. We particularly need this at our biggest event of the year, the summer fete. Of course, the main thing we hope you will do is attend the events and enjoy them with friends and family!
You will find details of our events via the school calendar on the website and also on our Facebook page (https://www.facebook.com/FriendsofInkberrowPrimary/). If you have feedback about events or ideas of new events please do get in touch.
Please do come and join us and have fun helping the school.
Karen Uppal
karene.uppal@gmail.com