Blackbirds
Autumn 1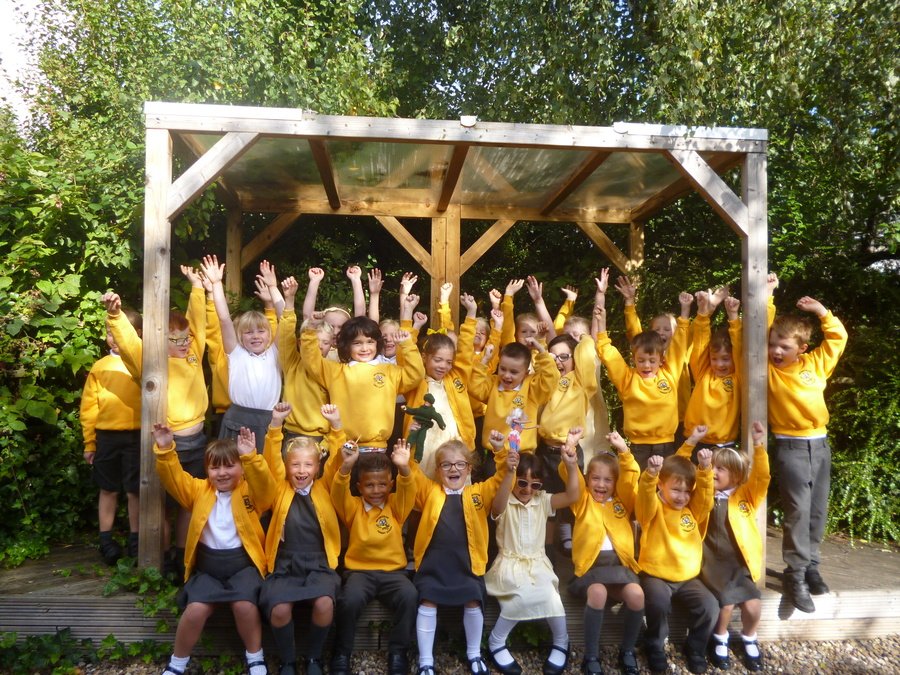 Traction Man is Here!
Our theme for Autumn Term 1 is "Traction Man is Here!".
Our work across the curriculum will be based upon the series of Traction Man books written by Mini Grey.
The children will be going on a series of adventures with Traction Man and his trusty friend Scrubbing Brush. They will be set a series of challenges that will develop their skills across the curriculum as they help him on his special missions.
Can we compare materials?
Traction Man needed our help! He was on a special mission when it started to rain. He had a selection of materials in his backpack but which one would keep him dry? We developed our science enquiry skills; we made a prediction, tested the materials, made observations, recorded our investigation and used our findings to make a recommendation.
Celebrating Roald Dahl's Birthday
To celebrate Roald Dahl's birthday we read Billy and the Minpins.
In English, we used our imagination to create our own 'forest creatures' and developed our vocabulary skills by describing them using expanded noun phrases.
We improved our art skills by creating collages of our forest creature designs.
We went into Forest School. We used Playmobil people as The Minpins and selected natural materials to build homes for them.
Creating Story Characters
In her books, Mini Grey creates characters by bringing household objects to life. This inspired us to create our own story characters.
We stuck eyes onto objects, created character names and used some of them within our story writing.
Investigating Materials
We tested a selection of every day materials to see how the shapes of solid objects made from some materials can be changed by squashing, bending, twisting and stretching.
We made scientific observations and recorded our findings.
Observing Changes Over Time.
To enable us to observe and describe how seeds and bulbs grow into mature plants we planted a selection of bulbs.
We will watch and see what happens and record our observations.
Locating Places Around The United Kingdom
Traction Man had been travelling around the United Kingdom. He sent us some photos from the many landmarks and cities that he visited. We used atlases to locate them all.
Super Hero WOW Day!
We knew that Traction Man is a hero so we decided to have a super hero day. We all dressed up as our favourite hero.
The Blackbirds are super heroes!
We each made a super hero hand puppet. We planned a puppet design on paper, applied our measuring skills, developed our sewing skills to join the felt hand templates, cut and attached all of the design features out of felt and then evaluated our final product against our plan.
Proud of our achievements.
Rock Star Day!
To support our learning of times tables we signed up to use the Times Tables Rock Star app. To launch the activity we dressed up as rock stars for the day.