2019-2020
As we progress through the school year we will add photos of whole school events to this page. Individual class photographs can be found under the Children's section, Our Classes.
We would like to thank all parents and carers who attended our Harvest Assembly. The produce was donated to the Y.M.C.A Redditch who were delighted with the generous contributions.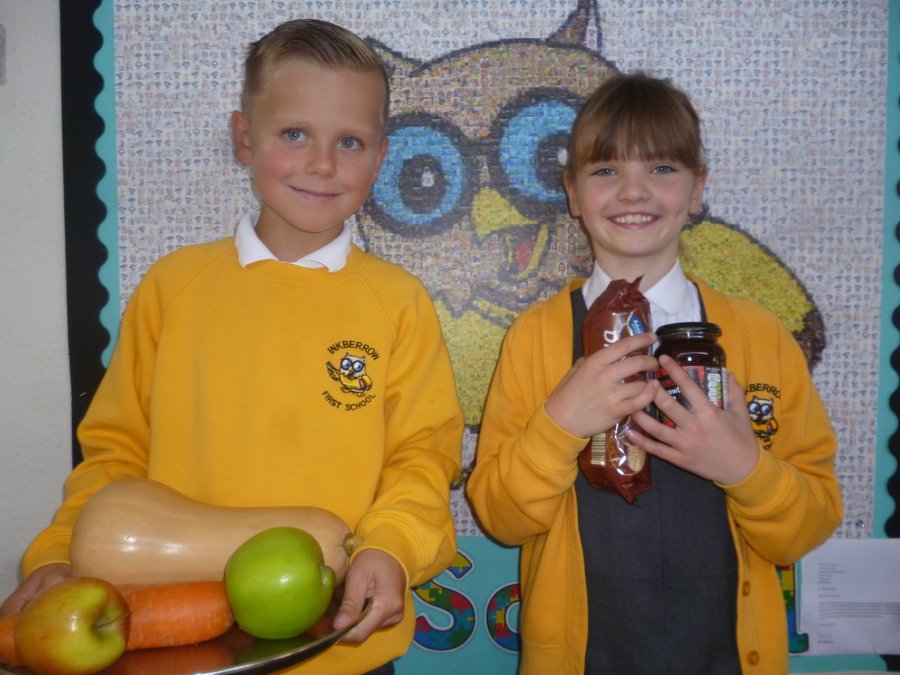 Cluster Football Tournament
Congratulations to our football team who won this year's cluster tournament.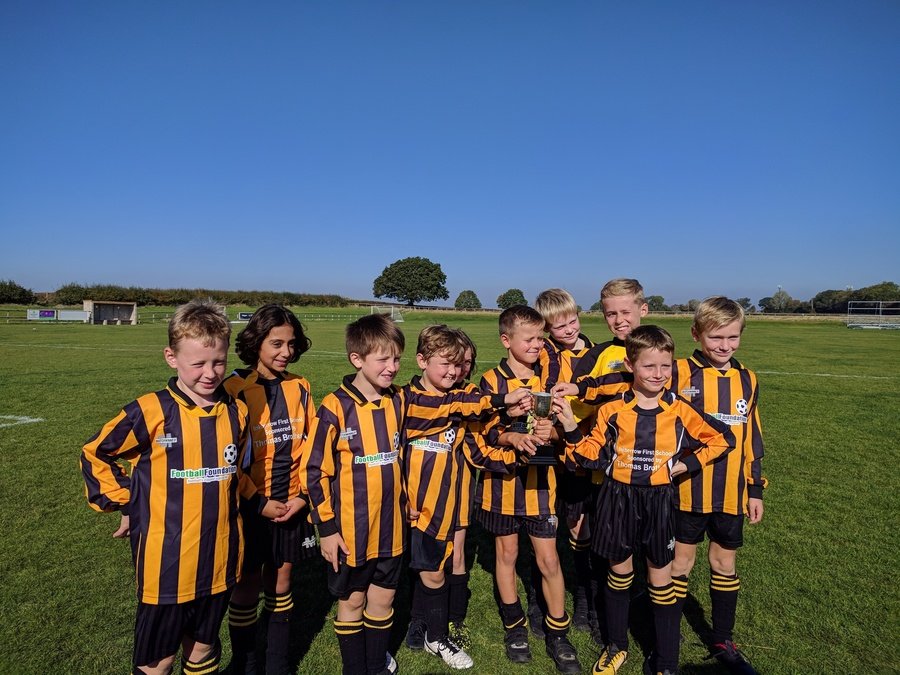 Pirates of the Curry Bean
This year's school production of Pirates of the Curry Bean was a huge success. Year 4 pupils took the lead roles and led us on a swashbuckling adventure, demonstrating their fantastic acting and singing abilities. Pupils received huge praise after each of the three performances and left many parents wanting to come back for more. Of course, non of this would be possible without the fantastic team of parents who made props, painted the backdrop and stitched up a few costumes. Well done to all, another super team effort!
Tag Rugby Tournament
We entered a team of Year 3 and 4 children into the cluster tag rugby tournament. They worked well together and showed an excellent understanding of the rules and how to be a great sport. Well done team for coming second, we are very proud of you!
Pancake Racing
Our annual Pancake Races were great fun! We had a super turn out from parents, carers and grandparents. The children were poised, ready to toss their pancakes and run to the finish line as soon as the bell was rung. As you can see, from the smiles, the children had a great time!
Netball Team
Our Year 4 netball team travelled to Bengeworth Academy for their first match. They showed great determination and excellent team work and won the match 3 - 1.